See all articles
Take advantage of summer to regain your health
ADVICE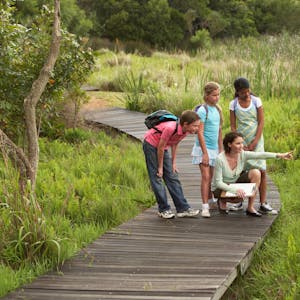 Whether I'm in a flare-up or in a time when the disease is taking a backseat, my mind often goes back to the year I spent in Costa Rica in 2016, between travel and work experiences. This experience taught me valuable life tips, adaptable to any situation.   
This country was named "happiest country in the world" (2017 the Happy Planet Index ranks Costa Rica at the top of the world happiness.) multiple times, but also in the charts of "blue zones". These are places where the lifestyle and the environment increase the longevity of the inhabitants. I wanted to share some of their secrets with you.  
Secret n°1: Cultivate the "Pura Vida"   
This expression is like Costa Rica's mantra. So, how do you cultivate this "Pura Vida"?   
What I have learned, sometimes at my own expense, is to take things as they come and leave more space for the unexpected. The Costa Ricans taught me to live in the moment, simply with a smile and the pure joy of each moment. I also discovered there that you can live with less, and took my first yoga class as well as tried conscious breathing.  
Secret n°2: Being in touch with nature  
The second thing that stuck with me was the permanent connection to nature. The inhabitants live in one of the most biodiverse area in the world, which is no small thing!   
My rooms always had a view on the jungle or mountains, even in the capital.   
So how can we adapt it to our more urban environment?   
Being on the move is good for the body as well as the mind: walking in the forest, contemplating nature, doing outdoor activities, putting your feet in the grass or in the water. These are activities that can be adapted to our physical state.   
If you can, try new activities, challenge yourself, and build your confidence.   
Another of the Costa Ricans' strengths is that they have a highly developed spirituality. Whether it's the connection to nature or religion, it's something vital to them. So, will you discreetly try to hug a tree?  
Secret n°3: Eating alive  
Costa Rica has an abundance of fruits and vegetables. A diet full of minerals, vitamins, and water is a great combo for our health and reducing inflammation in our bodies. Every morning, I had a smoothie, during the day I drank coconut water for hydration, and I always ate plenty of vegetables and fruits! 
So, let's take the time to eat in a way that suits our fitness level. Let's finally start new habits that we tend to set aside during the rest of the year.   
Secret n°4: Take advantage of the light  
There's no point in getting sunburnt, but try to recharge your batteries. In fact, very few Costa Ricans go out in the sun without protection during the hours when the sun shines the most.   
The list of the sun's benefits is long, so I will mention only a few of them, hoping that this will convince you to take advantage of the sunrays!  
Brightness stimulates the production of serotonin, which is involved in mood regulation. (Inserm)  
The increase in vitamin D plays a role in the regulation of melatonin (which naturally helps us sleep better).    
Given the hot temperatures, showers in Latin American countries often have only cold water. The benefits of cold water are also numerous: it stimulates blood circulation, strengthens immunity, etc. Summer is an opportunity to challenge ourselves and see if we can benefit from a cold shower too.  
Secret n°5: prioritize sharing  
In Costa Rica, family is the raison d'être. I remember this friend who was going through a difficult time. All his relatives got together to discuss and decide together what options he had.   
They often live in cities or villages less populated than ours, and never hesitate to help each other.   
Let's take their example, ask for help or offer it to our relatives. Let's make sure to share simple moments, activities and to enjoy moments of intimacy. Let's take advantage of a burst of newfound energy to cultivate the social aspect of our lives. People are generally in a better mood in the summer, let's take advantage of it ;)   
These are the 5 secrets I have gathered from my months of Costa Rican life. If you only have one to remember, it's to smile every day … or buy a one-way plane ticket to that country! 
With love,  
Camille Vorain.  
All the articles
ADVICE
There is no such thing as a small victory when you are a patient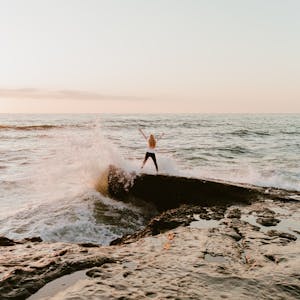 How to continue making plans despite the disease? This is the question that psycho-oncologist Giacomo Di Falco answers in this article!
ADVICE
Preserving your relationship when living with a disease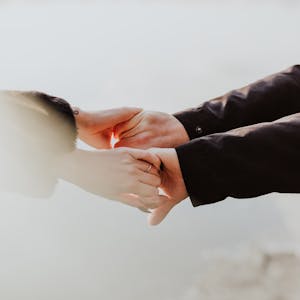 Living with a disease can be a strain on both partners in a relationship. Here are a few tips to avoid falling into traps that could harm the longevity of your relationship.
ADVICE
Asthma: 4 tips for a better life during the winter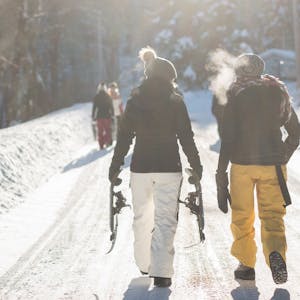 Winter is here and the air is dry and cold: a known trigger for asthma attacks. Meet Aurélien, Doctor of Pharmacy and medical product manager for asthma. In this article, he shares his tips on how to cope during winter with your asthma. 
ADVICE
How to better apprehend Blue Monday?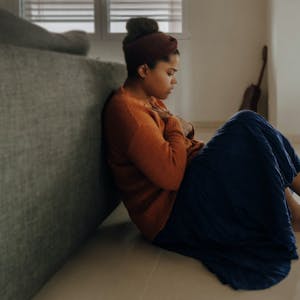 Blue Monday is knownto be the most depressing day of the year. Although this idea has no scientific basis, it is true that at this time of year we lack light, it is often cold, and moreover the month of January seems like a "full of Mondays" month. 
ADVICE
Conscious walking: recharge your energy while walking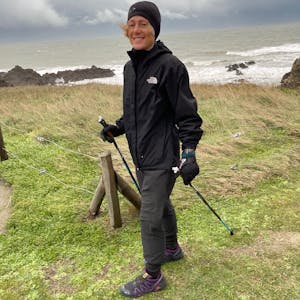 In this article, Eleonore, a chronically ill cancer patient, introduces you to the practice of conscious walking (also called Afghan walk) and its health benefits.
ADVICE
How does winter affect libido?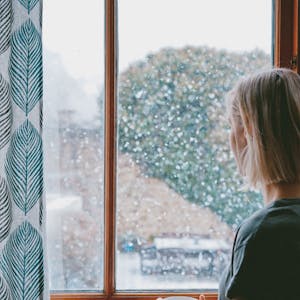 Loss of sexual desire, depression, fatigue, mood disorders and a reduced immune system are all signs that can manifest during winter, when there is less natural light. Read all the tips from sexologist Sebastien Landry to protect your libido during winter.