See all articles
"My morning gym routine", by Eleonore Piot
ADVICE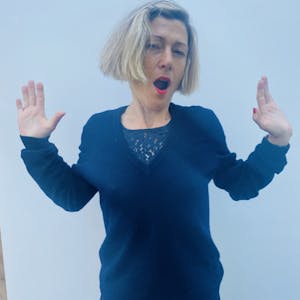 WHY DO A LITTLE GYM ROUTINE IN THE MORNING?

"Since my disease, a few painful spots in my body persisted and I lost some flexibility and mobility in my leg.

I realised that my body has become a 'diesel' and that it took some time for it to 'start working' in the morning.

My joints, tendons, and muscles were stiffer, which could lead to worse pain during the day.
Thanks to my physiotherapist, who showed me some exercises, I simply committed five minutes daily in the morning for a little muscle and joint awakening. Since then, I feel much better during the day !"

Moving your body is a huge part of healing. When you stretch, you breathe, not just by filling your lungs with air, but with your whole body; promoting better mobility, comfortable stillness and healing. Contrary to popular belief, people living with Asthma can participate in physical activities and those who exercise regularly tend to use their emergency reliever less often.
Muscle stimulation strengthens the body and opens the airways (as long as you adapt the right activity for you).
What is muscle awakening?

It is a light exercise routine that mobilizes your joints, accelerates circulation and wakes up the body as a whole.

When stretching, muscles are spread with traction, and, during mobility exercises, you provide nutrients to the cartilage. Those two types of exercises promote flexibility and better musculoskeletal health.

How to do it?

Answer: A few regular mobility exercises, especially stretching. You can also practice some yoga postures.
All these exercises should be done while being mindful of your own limits and health state.
If you feel any pain, stop immediately.
Every exercise should be repeated about 5 times.

 ➡️  When lying down
Take the time to take deep breaths (inhale and exhale) while stretching out your arms and legs with the top of the head at the top of your bed for a full body stretch.
Then, gather your knees to your chest and plunge your chin into your neck to stretch out your back.
➡️  When sitting on a bed or a chair
Do some wrist rotations.
Bring your forearms to your shoulders a few times. 
Do some ankle rotations while pressing your toes to the floor.
Try to stretch by slowly reaching your thighs with your chest, while inhaling with low shoulders, chin inwards and keeping your back nice and flat. 
➡️ When standing up
Do a little walk on the spot.
Bend your legs and rotate your knees while keeping them tight!
With straight legs, rotate your shoulders from front to back then back to front.
Rotate your head a few times: keep your chin inwards.
There are an infinite number of little exercises. If you are searching for videos, here are a few that I would recommend; they are made by physiotherapists and published on Youtube:
👉 https://youtu.be/BNJuv209-yc
👉 https://youtu.be/3w_6hfb8wCk
What are the benefits?
Moving when making up will help you start your day fully present and functional. The first five minutes can be hard, but then, the body starts activating: optimizing breathing, circulation, and muscle tone. After a 10 minute session (at least, to 30 minutes for others) you should feel an overall improvement of your well-being.
Some movements will also help you release the happiness hormones: serotonin and dopamine.

My advice:
Put on your favorite music and open the window. It will help you wake up and improve your mood.
Try to associate a breathing cycle that is slow and deep, at every movement and exercise.
If you are able to do this little gym routine every morning. It will help your state of mind which will accompany your day and prepare you better for the tasks and responsibilities such as your medical check-ups!

Take care of yourself
Éléonore
All the articles
ADVICE
Penetration has become too painful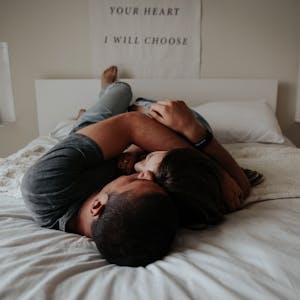 Chronic disease can contribute to a disturbance of sexual arousal. For women, this often entails impaired vaginal lubrication, making penetration painful or, in some cases, impossible. However, there are solutions to help you regain a fulfilling sex life!
ADVICE
My health made me more ecologically concerned
Combining the daily life of a patient with ecological choices is not always easy. This feeling can lead to guilt and even eco-anxiety. But it's not your fault! Here are a few daily gestures to find a balance between your values and your health!
ADVICE
What to expect when changing treatment?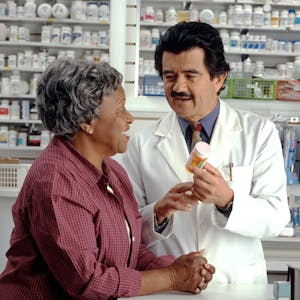 Changing treatment can be a difficult step for a patient, from prescription to follow-up. Here are some tips to help you through this period.
ADVICE
I don't have libido anymore since I've been ill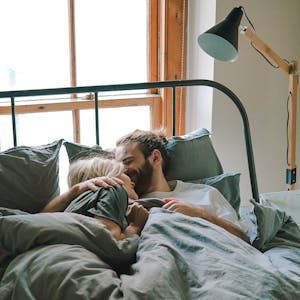 Discover the testimony of a patient who feels he has lost his libido. If you are also in his situation, find the advice of our sexologist in this article.
ADVICE
Building a strong relationship with your doctor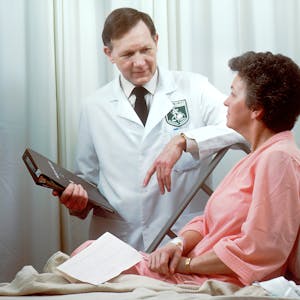 Since your diagnostic, a new person has come into your life: your doctor! You are both connected by the same goal: to deal with the disease and preserve your quality of life. Here's how to build a strong relationship with them.
ADVICE
How to manage your weight with a chronic illness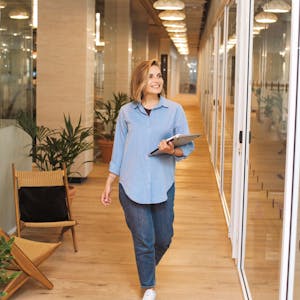 Some illnesses have a strong influence on weight gain or loss. To better manage your weight with your chronic illness, here are 4 tips!