See all articles
Atopic dermatitis: how to avoid flare-ups?
ADVICE
When you live with atopic dermatitis, you can experienceflare-ups in response to certain everyday products or substances. A flare-up is an exacerbation (worsening) of the dermatitis already present. But you can also have contact dermatitis, which is allergic or irritant, with symptoms appearing when you use the product. 
Today I am sharing tips on how to prevent your dermatitis from flaring up or developing by avoiding certain types of products, and advice on how to take care of your skin. 
What triggers or aggravates your dermatitis?
Beauty and hygiene products can cause flare-ups when living with dermatitis. Many of these products can cause your skin to react, the list is long: deodorant, make-up, make-up remover, dye, spray, facials, hair care, …. A dermatitis reaction usually results in hives (red patches), pruritus (itching), and edema (swelling of the skin). If you are experiencing a flare-up, certain daily hygiene and beauty products can make the symptoms worse.   
 First, you should be careful with dyes. You may have signs of allergies from your own products, but also from a professional hair salon. Molecules that are aggressive to your skin can also be found in make-up, perfume, deodorants, and soap. These molecules, that aggravate or trigger dermatitis, are essential oils, retinoids, fragrances, polyethylene glycol, and ethanol (found in important quantities in perfumes, deodorants, and make-up removers).   
Henna, a natural cosmetic product, is a plant-based powder whose leaves are dried and crushed. Mixed with water, henna becomes a paste that is often used to draw on hands and arms. You may also use it to draw your eyebrows, for example. However, henna, even if homemade, can be allergenic. So, if it triggers your contact dermatitis, you should avoid it. Kohl, used as an eyeliner, can cause an allergic reaction in your eyes. Myrrh, used as a perfume, can also trigger allergic contact dermatitis. 
Irritants or allergens are present in many hygiene products, but you can take care of yourself and avoid attacks with alternative products! 
What products should I use to avoid dermatitis exacerbations? 
If you live with dermatitis, you may not know which molecules trigger your flare-ups, and you may not have done an allergy test. Obviously, if you notice a flare-up when using a product, you will know to stop using it. But if you want gentle alternatives that are compatible with your dermatitis, here's what you can use!  
To remove facial hair, I recommend threading. With this technique, no extra product is needed, a tool is used to remove hair from the zones you are choosing.   
In general, hypoallergenic products are quite good. However, some "hypoallergenic" labels or products are not honest and contain allergenic substances, so carefully check the composition. To find out which substances you are allergic to, consult an allergist and take an allergy test.   
Mineral-based products and products with a hyaluronic acid base can greatly help to reduce the risk of inflammation.   
Medical products (creams, make-up, etc.) sold in pharmacies can also help to reduce your skin's reactions. You can ask your pharmacist for advice and check the ingredients of the product's instructions for use: be aware that some products have a medical label but are not necessarily compatible with your disease! 
And if you still have flare-ups of dermatitis, don't worry, you can still have some power over the disease! To better manage the side effects, here is some advice that can help you:    
Read the instructions and labels of the products you use.  
Stop using products that your skin reacts badly to.  
Do an allergy test to find which substances cause you to have a flare-up and avoid them.  
Check the expiration date. Hygiene and beauty products also have an expiration date (often about twelve months after opening). 
Talk to your doctor. Following his or her advice, you may be given an oral or topical (on the skin) treatment to reduce the symptoms.  
If you can't stop using a product, try to limit the number of times you apply it to your skin before cleansing thoroughly.  
If the exacerbations are not severe and do not require treatment, I advise you to wait for the attack to subside on its own. Try not to use the product until it passes.   
To summarize, the best thing to do is to consult your doctor to find out which substances and products make your skin react, to avoid them, and to choose hypoallergenic or medical options by checking the instructions.   
For more information and advice on atopic dermatitis, ask me all your questions in the Vik Atopic Dermatitis chat!   
I hope to have been of some help,   
Vik 
All the articles
ADVICE
A day in a patient's life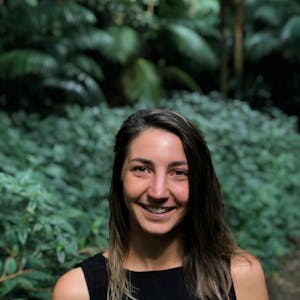 The daily life of a patient is not easy. We face challenges due to the impact of the disease and it is not always easy to manage. I am Camille and I live with atopic dermatitis: find out more about my daily life in this new article.
ADVICE
Men's health: how to (help) take care of it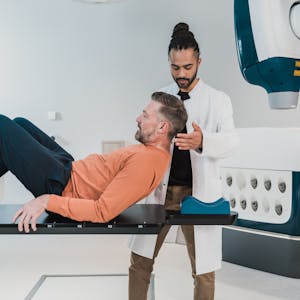 Las month was Movember, and I'd like to remind you that it's important take care of your health when you're a man. In this article, I give you all my advice on how to take care of your health or the health of the men in your life!
ADVICE
Atopic Dermatitis (atopic eczema)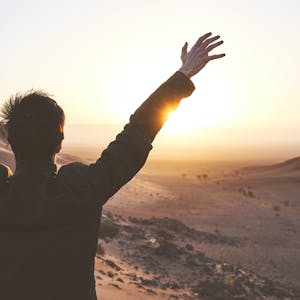 Everything you need to know about Atopic Dermatitis is in this article!
ADVICE
Penetration has become too painful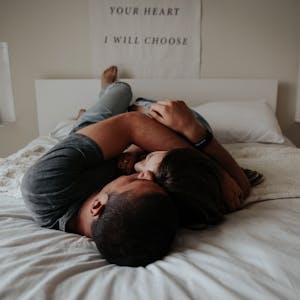 Chronic disease can contribute to a disturbance of sexual arousal. For women, this often entails impaired vaginal lubrication, making penetration painful or, in some cases, impossible. However, there are solutions to help you regain a fulfilling sex life!
ADVICE
"It is totally possible to live better with atopic eczema, this is what helped me".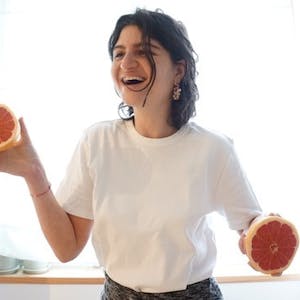 "I wish someone had told me earlier that the most important thing is to listen to your skin: atopic eczema is a message the body sends to remind us to take care of ourselves and it is totally possible to live better with it." In this article, patient and influencer Saskia Slama shares her experience with the disease and what has helped her the most.
ADVICE
My health made me more ecologically concerned
Combining the daily life of a patient with ecological choices is not always easy. This feeling can lead to guilt and even eco-anxiety. But it's not your fault! Here are a few daily gestures to find a balance between your values and your health!