See all articles
How to prepare for the holidays with the disease?
ADVICE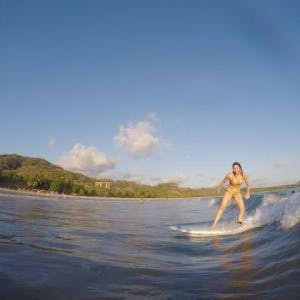 Whether sick or healthy, travel has always been my priority. Living with eczema (and asthma), I have left some of "my skin" in different places: Sicily, Malta, Costa Rica, Spain and Netherlands. 
 I had to adapt some trips, shorten others, but I never gave up on travelling. How can we travel when illness is our travel buddy? 
 I already told you about Marine Barnérias who explored several countries to better understand who she was and learn to live with her chronic disease.
 However, it's not for everyone to go backpacking. So how do you know which is the right way to travel for you?
 The final goal is always to experience joy, discovery and to minimize stress. Therefore, it is important to choose your trip according to criterias that are important to you. 
1. Environment and climate, which causes the least symptoms
For example, I know that being close to the ocean and in a sunny, dry climate is good for my skin and lungs. So, these are my favorite destinations! On the contrary, I must avoid mites or humid environments, and when it comes to housing, I always anticipate it.
2.    Accessibility to care
Do you need access to a pharmacy or a hospital, or even to an emergency doctor, online or in person? Ask your doctor for prescriptions with the molecules' names. Prepare a first-aid kit and discuss your trip with your doctor to take all factors into account.
 3.    Nutrition: what impact does food have on your health? 
Today, "healthy" food is becoming more and more popular. In more and more countries, we can find gluten-free, vegetarian or vegan food. This makes travelling much easier for people with dietary restrictions. Renting an apartment can also be a solution to cook your own food and respect your needs.
 4.    Hygiene: what are the facilities that will make your trip less anxiety-provoking?
 For example, if you have digestive problems, visiting cities with many facilities nearby can make the trip less stressful. For me, who has a lot of skincare products to apply, and whose sleep can be restless (because I'm itchy), I prioritize a private room and a private bathroom. This is the price to pay for more peace and quiet.
 5.    Managing your attacks: am I able to anticipate and manage my attacks or symptoms? 
 For some people, planning a trip is unthinkable because symptoms are unpredictable. In this case, you can consider last minute adventures within a reasonable distance to be taken care of quickly if needed.
By acknowledging these different aspects, you will be able to design the trip that will bring you the most safety and comfort. Nothing should stop you from a little adventure.
If the backpacking trip is too unstable in terms of food and accommodations, you can imagine going on a camper van or even a cruise! 
The budget is different, but the memories will be just as good.
Finally, if you are afraid to plan, you can anticipate a location and leave space for spontaneity to respect your needs and your rhythm regarding the programmed expedition. For me, travelling is an opportunity to feel alive and to remember the magic of life. You too have the right to have beautiful experiences and to taste the joys of life, even if you have to adapt them. I look forward to reading your travel stories on social media. 
As Bruno Maltor, a travel influencer would say "and above all, don't forget to travel!"
All the articles
ADVICE
A day in a patient's life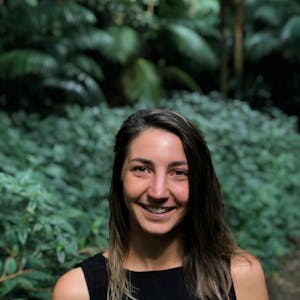 The daily life of a patient is not easy. We face challenges due to the impact of the disease and it is not always easy to manage. I am Camille and I live with atopic dermatitis: find out more about my daily life in this new article.
ADVICE
Men's health: how to (help) take care of it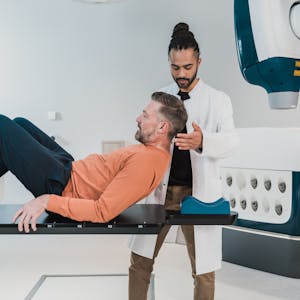 Las month was Movember, and I'd like to remind you that it's important take care of your health when you're a man. In this article, I give you all my advice on how to take care of your health or the health of the men in your life!
ADVICE
Atopic Dermatitis (atopic eczema)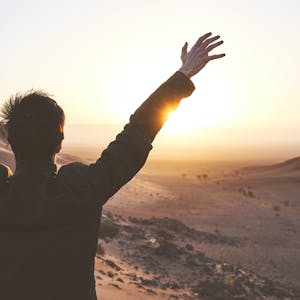 Everything you need to know about Atopic Dermatitis is in this article!
ADVICE
Penetration has become too painful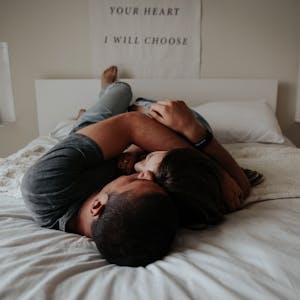 Chronic disease can contribute to a disturbance of sexual arousal. For women, this often entails impaired vaginal lubrication, making penetration painful or, in some cases, impossible. However, there are solutions to help you regain a fulfilling sex life!
ADVICE
"It is totally possible to live better with atopic eczema, this is what helped me".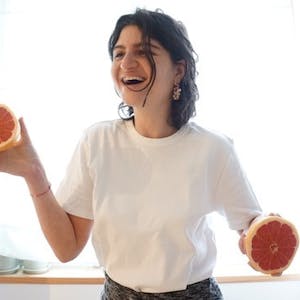 "I wish someone had told me earlier that the most important thing is to listen to your skin: atopic eczema is a message the body sends to remind us to take care of ourselves and it is totally possible to live better with it." In this article, patient and influencer Saskia Slama shares her experience with the disease and what has helped her the most.
ADVICE
My health made me more ecologically concerned
Combining the daily life of a patient with ecological choices is not always easy. This feeling can lead to guilt and even eco-anxiety. But it's not your fault! Here are a few daily gestures to find a balance between your values and your health!