See all articles
A year in the life of an atopic dermatitis patient
ADVICE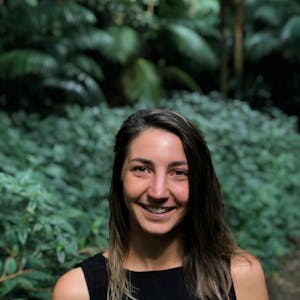 How has this year gone with my disease?    
In December 2021, I decide to accept an injection treatment. A bit of a "last chance treatment" at that time for me. This treatment has great results on my body, but on my face and neck it increases my reactions. On top of that, the shot has to be injected twice a month and becomes a feared moment.   
June 2022, I plan on getting pregnant within the next few months and the treatment is not compatible with a healthy pregnancy. I feel like a failure again: my eczema on my neck and face is still strong. I am not satisfied with my hospital treatment either. I decide to stop the injectable treatment. I ask a dermatologist who knows me well for help. We decide to start the usual skin treatments again.  
As always, the months go by and I don't even dare tell my dermatologist that despite following her recommendations to the letter, the patches came and went. I'm afraid she'll give up on me.   
December 2022 is another year with eczema. One more year where I see its impact on my daily life, my personality, my life choices. I am much less adventurous than I used to be, I anticipate everything and I am much more fearful.  
What were the hardest moments of this year?   
The hardest moments have been the loneliness when faced with the different symptoms and all the questions they generate: Is it still eczema? Is my treatment right? Is the use of corticosteroids still appropriate? So many questions that remain unanswered and keep going round and round in my head.  
My solution in these moments is to make a plan of action: until such time I stick to this choice, then I'll try this other option... always accompanied by my doctor.  
I also prioritise sleep, even if it means taking sleep-aid medication prescribed by health professionals.  
Home office has also been a relief during these difficult days in order to isolate myself and let my skin breathe.   
I keep track of when my symptoms get worse, and this year I have confirmed two things: my eczema is related to my menstrual cycle and affected by sun exposure. These two factors will empower me to find appropriate solutions. Finally, I keep in mind that there are many medical solutions.   
I think these are my victories: to have observed how atopic dermatitis impacts my personality, and who I am without it. Being able to discern the two aggravating symptoms gives me new leads to discuss with different specialists.   
Moreover, I note that since the treatment by injection and with a good hydration of all my body once or twice a day, the eczema has subsided! 
 
This was my year with the disease, I'm ready to face 2023 better informed and better armed! 
Camille Vorain
All the articles
ADVICE
How to better apprehend Blue Monday?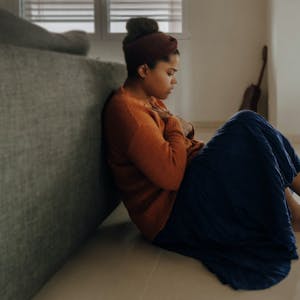 Blue Monday is knownto be the most depressing day of the year. Although this idea has no scientific basis, it is true that at this time of year we lack light, it is often cold, and moreover the month of January seems like a "full of Mondays" month. 
ADVICE
Conscious walking: recharge your energy while walking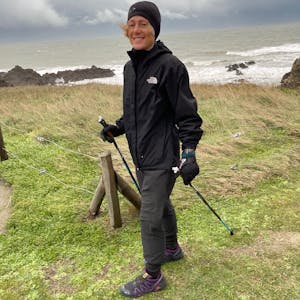 In this article, Eleonore, a chronically ill cancer patient, introduces you to the practice of conscious walking (also called Afghan walk) and its health benefits.
ADVICE
How does winter affect libido?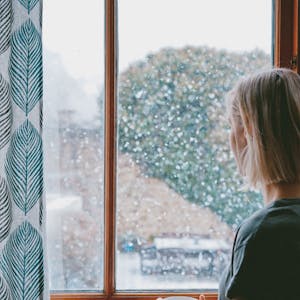 Loss of sexual desire, depression, fatigue, mood disorders and a reduced immune system are all signs that can manifest during winter, when there is less natural light. Read all the tips from sexologist Sebastien Landry to protect your libido during winter.
ADVICE
A day in a patient's life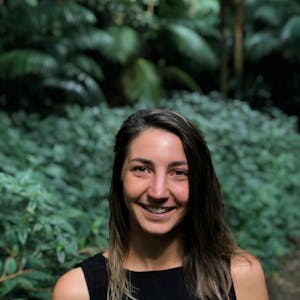 The daily life of a patient is not easy. We face challenges due to the impact of the disease and it is not always easy to manage. I am Camille and I live with atopic dermatitis: find out more about my daily life in this new article.
ADVICE
Men's health: how to (help) take care of it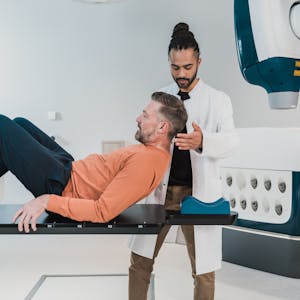 Las month was Movember, and I'd like to remind you that it's important take care of your health when you're a man. In this article, I give you all my advice on how to take care of your health or the health of the men in your life!
ADVICE
Atopic Dermatitis (atopic eczema)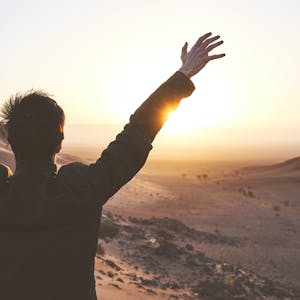 Everything you need to know about Atopic Dermatitis is in this article!