See all articles
Conscious walking: recharge your energy while walking
ADVICE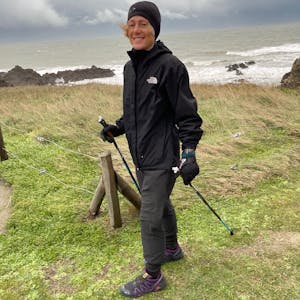 I am a big fan of walking, trekking and hiking. But I'm not as fit as I used to be after my cancer, I'm more tired and I get sore faster. 
Walking longer and releasing tension 
I became interested in techniques that allow me to walk longer while releasing my tensions. This is how I discovered conscious walking, also called Afghan walk! 
I was also looking for a certain coherence between muscular effort and breathing, which is too often left aside when walking! 
I now use this technique during my hikes or Nordic walking training sessions, and I feel better! 
But what is the conscious walking? 
Halfway point between physical exercise and meditation, this discipline brings another vision to walking and the power of breathing. It's a bit like the yoga of walking!  
Conscious walking is also refered to as "the Afghan walk". The Afghan nomads, who walked long distances in the mountains, would set their steps to their breath to better conserve their energy. 
The basic sequence - the one that respects natural breathing the most - is divided into 8 beats: breathing through the nose on the first three steps, then you suspend your breathing with full lungs on the fourth, then you breathe out through the mouth on the next three steps before suspending your breathing with empty lungs on the eighth and last beat. 
To summarise: 
➡️ I breathe in for three steps 
➡️ I hold my full lungs for 1 step 
➡️ I exhale for 3 steps 
➡️ I block my empty lungs for 1 step 
To begin with, I advise you to walk slowly, to take very long steps to have time to breathe in and out, and to work on 6 beats: 
➡️ I inhale for 3 steps 
➡️ I exhale for 3 steps 
The objective is to feel good, not to walk faster... 
But it's up to each person to find their own rhythm of breathing while walking! 
What are the benefits?  
It is known for its impact on the metabolism, cardiovascular functioning and the feeling of fatigue and sleep. It will also allow you to improve your upper body posture, to open your rib cage, or to better feel your bearings. 
Of course, this practice does not replace a follow-up by health professionals. 
Practice regularly, once or twice a week or more, and you will see the benefits. 
Take care of yourself. 🥰 
Éléonore Piot 
All the articles
ADVICE
A day in a patient's life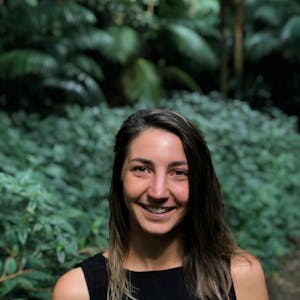 The daily life of a patient is not easy. We face challenges due to the impact of the disease and it is not always easy to manage. I am Camille and I live with atopic dermatitis: find out more about my daily life in this new article.
ADVICE
Men's health: how to (help) take care of it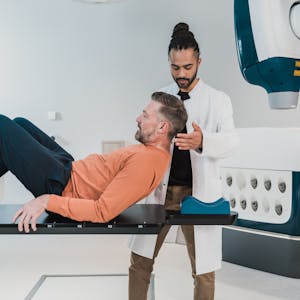 Las month was Movember, and I'd like to remind you that it's important take care of your health when you're a man. In this article, I give you all my advice on how to take care of your health or the health of the men in your life!
ADVICE
Atopic Dermatitis (atopic eczema)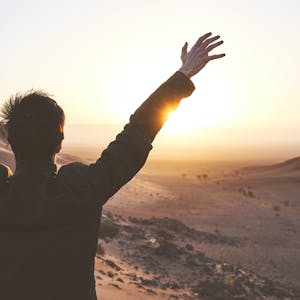 Everything you need to know about Atopic Dermatitis is in this article!
ADVICE
"It is totally possible to live better with atopic eczema, this is what helped me".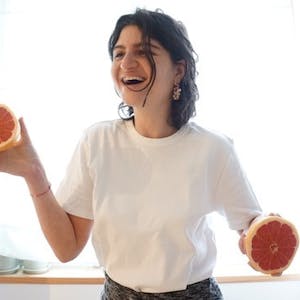 "I wish someone had told me earlier that the most important thing is to listen to your skin: atopic eczema is a message the body sends to remind us to take care of ourselves and it is totally possible to live better with it." In this article, patient and influencer Saskia Slama shares her experience with the disease and what has helped her the most.
ADVICE
My health made me more ecologically concerned
Combining the daily life of a patient with ecological choices is not always easy. This feeling can lead to guilt and even eco-anxiety. But it's not your fault! Here are a few daily gestures to find a balance between your values and your health!
ADVICE
My anxiety is keeping me awake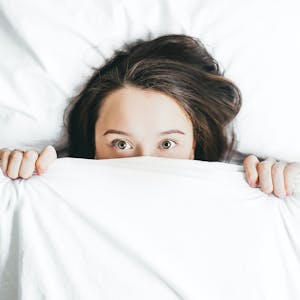 When it's time to go to bed, anxieties sometimes come knocking at your door to prevent you from sleeping. Have you tried everything to chase them away? Discover in this article other methods to help you fall asleep peacefully!