See all articles
Meditation to better live with an illness
PHYSICAL ACTIVITY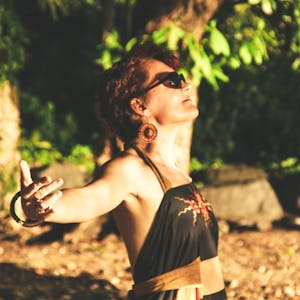 "Hello!
My name is Eléonore. I too live with a chronic disease following a cancer that left me with a leg scar. During In my journey, it is the practice of a regular physical activity that has changed my life as a patient!
This month I recommend meditation, which has helped me to better manage pain and stress.
Meditation is a sport for the brain and requires "training" so I advise you to practice regularly, 10 minutes a day to obtain noticeable effects. With a little more experience, you can meditate anywhere, even in the car to go to your medical appointments!
Meditation is used in many hospitals to help patients relax before surgery or during treatment.
It consists of keeping your attention in the present moment and observing the weak signals around you, such as the movement of your stomach while breathing. It is not necessary to try to clear your mind, but rather to let thoughts, sensations and feelings pass by without dwelling on them.
Do you want to try it? Settle down in a quiet, comfortable place where you can build your own little personal bubble.
THE POSITION
You can choose the cross-legged position, or even the lotus position, but you can also sit on a chair if it is more comfortable. I don't recommend lying down because it makes you fall asleep.
POSTURE
If it is possible for you, think about keeping your back straight and lengthening your spine. Hold this position, and relax the rest of your body.
EYES CLOSED OR OPEN 
The most common way to practice meditation is with your eyes closed, but you can also keep your eyes open if you feel more comfortable by letting your gaze focus on a point in front of you or on the ground.
 WHAT NEXT? WHAT DO I DO? 
Contrary to many preconceived ideas, it is not a matter of not thinking about anything.
Mindfulness meditation is about keeping your attention in the present moment and observing the weak signals around you. It is not necessary to try to empty your mind but rather to let thoughts, sensations and feelings pass by without dwelling on them.
 SET A TIME BEFORE YOU START AND A SCHEDULE
Set an alarm on your phone, even for a short time, to detach yourself from timing. Set a daily schedule before or after another activity you do every day like brushing your teeth, taking a shower.
To summarize, here are the 5 benefits of meditation as a patient:
1- It improves sleep
2- It activates the senses
3- It helps you feel your body
4- It reduces stress
5- It helps to manage pain
If you feel like getting started here are 3 apps I recommend!
I TAKE A BREAK: the first app to accompany healthcare meditation, created by a friend, Emilie, who was affected by breast cancer.
LITTLE BAMBOU: which offers guided or free meditation sessions, as well as many sound environments to relax and refocus on oneself.
MIND: which offers a whole cycle of meditation to facilitate sleep.
See you soon!"
Eleonore
All the articles
ADVICE
Penetration has become too painful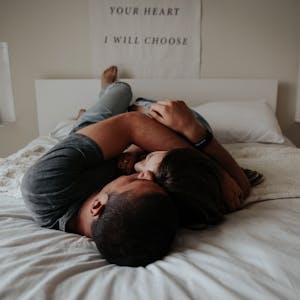 Chronic disease can contribute to a disturbance of sexual arousal. For women, this often entails impaired vaginal lubrication, making penetration painful or, in some cases, impossible. However, there are solutions to help you regain a fulfilling sex life!
ADVICE
My health made me more ecologically concerned
Combining the daily life of a patient with ecological choices is not always easy. This feeling can lead to guilt and even eco-anxiety. But it's not your fault! Here are a few daily gestures to find a balance between your values and your health!
ADVICE
My anxiety is keeping me awake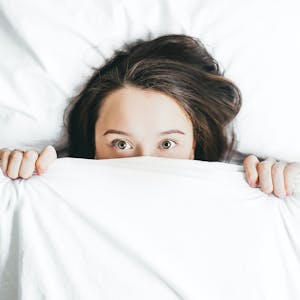 When it's time to go to bed, anxieties sometimes come knocking at your door to prevent you from sleeping. Have you tried everything to chase them away? Discover in this article other methods to help you fall asleep peacefully!
ADVICE
What to expect when changing treatment?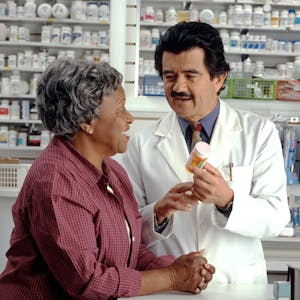 Changing treatment can be a difficult step for a patient, from prescription to follow-up. Here are some tips to help you through this period.
ADVICE
I don't have libido anymore since I've been ill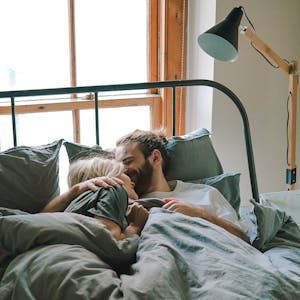 Discover the testimony of a patient who feels he has lost his libido. If you are also in his situation, find the advice of our sexologist in this article.
ADVICE
Building a strong relationship with your doctor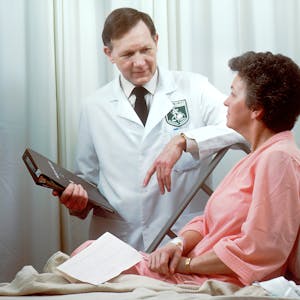 Since your diagnostic, a new person has come into your life: your doctor! You are both connected by the same goal: to deal with the disease and preserve your quality of life. Here's how to build a strong relationship with them.