See all articles
Meditation to better live with an illness
PHYSICAL ACTIVITY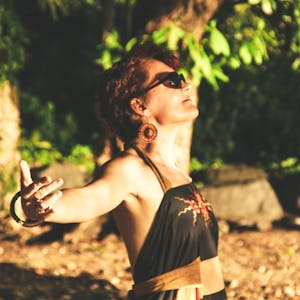 "Hello!
My name is Eléonore. I too live with a chronic disease following a cancer that left me with a leg scar. During In my journey, it is the practice of a regular physical activity that has changed my life as a patient!
This month I recommend meditation, which has helped me to better manage pain and stress.
Meditation is a sport for the brain and requires "training" so I advise you to practice regularly, 10 minutes a day to obtain noticeable effects. With a little more experience, you can meditate anywhere, even in the car to go to your medical appointments!
Meditation is used in many hospitals to help patients relax before surgery or during treatment.
It consists of keeping your attention in the present moment and observing the weak signals around you, such as the movement of your stomach while breathing. It is not necessary to try to clear your mind, but rather to let thoughts, sensations and feelings pass by without dwelling on them.
Do you want to try it? Settle down in a quiet, comfortable place where you can build your own little personal bubble.
THE POSITION
You can choose the cross-legged position, or even the lotus position, but you can also sit on a chair if it is more comfortable. I don't recommend lying down because it makes you fall asleep.
POSTURE
If it is possible for you, think about keeping your back straight and lengthening your spine. Hold this position, and relax the rest of your body.
EYES CLOSED OR OPEN 
The most common way to practice meditation is with your eyes closed, but you can also keep your eyes open if you feel more comfortable by letting your gaze focus on a point in front of you or on the ground.
 WHAT NEXT? WHAT DO I DO? 
Contrary to many preconceived ideas, it is not a matter of not thinking about anything.
Mindfulness meditation is about keeping your attention in the present moment and observing the weak signals around you. It is not necessary to try to empty your mind but rather to let thoughts, sensations and feelings pass by without dwelling on them.
 SET A TIME BEFORE YOU START AND A SCHEDULE
Set an alarm on your phone, even for a short time, to detach yourself from timing. Set a daily schedule before or after another activity you do every day like brushing your teeth, taking a shower.
To summarize, here are the 5 benefits of meditation as a patient:
1- It improves sleep
2- It activates the senses
3- It helps you feel your body
4- It reduces stress
5- It helps to manage pain
If you feel like getting started here are 3 apps I recommend!
I TAKE A BREAK: the first app to accompany healthcare meditation, created by a friend, Emilie, who was affected by breast cancer.
LITTLE BAMBOU: which offers guided or free meditation sessions, as well as many sound environments to relax and refocus on oneself.
MIND: which offers a whole cycle of meditation to facilitate sleep.
See you soon!"
Eleonore
All the articles
ADVICE
Asthma: 4 tips for a better life during the winter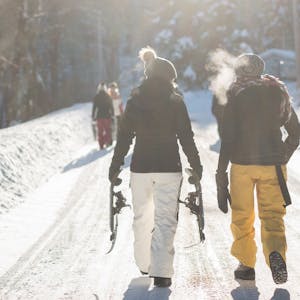 Winter is here and the air is dry and cold: a known trigger for asthma attacks. Meet Aurélien, Doctor of Pharmacy and medical product manager for asthma. In this article, he shares his tips on how to cope during winter with your asthma. 
ADVICE
How to better apprehend Blue Monday?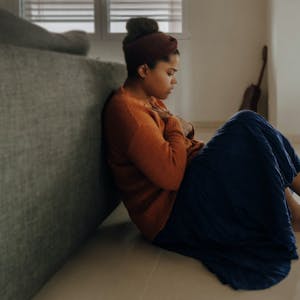 Blue Monday is knownto be the most depressing day of the year. Although this idea has no scientific basis, it is true that at this time of year we lack light, it is often cold, and moreover the month of January seems like a "full of Mondays" month. 
ADVICE
Conscious walking: recharge your energy while walking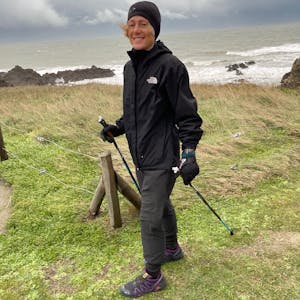 In this article, Eleonore, a chronically ill cancer patient, introduces you to the practice of conscious walking (also called Afghan walk) and its health benefits.
ADVICE
How does winter affect libido?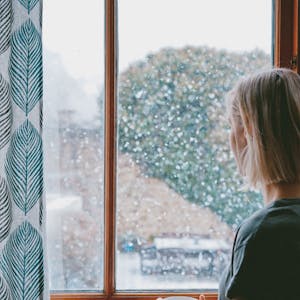 Loss of sexual desire, depression, fatigue, mood disorders and a reduced immune system are all signs that can manifest during winter, when there is less natural light. Read all the tips from sexologist Sebastien Landry to protect your libido during winter.
ADVICE
A day in a patient's life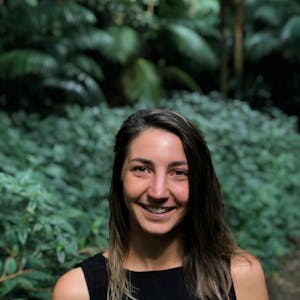 The daily life of a patient is not easy. We face challenges due to the impact of the disease and it is not always easy to manage. I am Camille and I live with atopic dermatitis: find out more about my daily life in this new article.
ADVICE
Men's health: how to (help) take care of it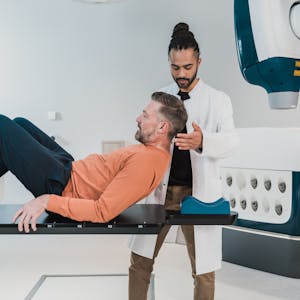 Las month was Movember, and I'd like to remind you that it's important take care of your health when you're a man. In this article, I give you all my advice on how to take care of your health or the health of the men in your life!