See all articles
"It is totally possible to live better with atopic eczema, this is what helped me".
ADVICE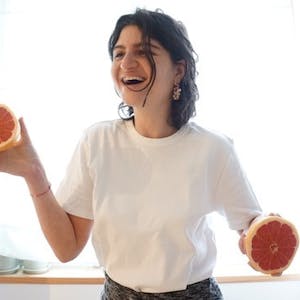 Let's be honest: having atopic eczema is not easy. This skin condition affects our daily lives in every way: our sleep, the products we buy, our relationships with others and ourselves…. Atopic eczema is like a travel companion we did not choose. This is certainly why the term "living with eczema" is often used. Because yes, when you have atopic eczema, you live with it at all times.  
I got my first flare-up when I was one day old. At first, I had it like many children on the folds of my elbows and legs. Then as a teenager I started to get them on my scalp, lips and hands. For more than twenty years, I didn't understand anything about my atopic eczema, which I endured fully. I kept going to the dermatologist and coming back with the same treatments, knowing that they would lighten my symptoms, but that my atopic eczema would come back because I didn't treat the causes.  
Please note: every skin is different, and it is important to always seek medical advice before making any changes to your treatment. I am lucky to have a mother and a brother who are doctors and who followed my progress closely.   
I had a revelation at the age of 25 when I went to study in Brazil. I couldn't (wouldn't?!) take with me all the tubes of cream my skin needed at the time and I decided to take control of my atopic eczema and understand its causes in order to treat myself. I told myself that to find the right treatment I had to start by listening, studying and understanding my body. So, for a month, I kept a skin diary. I wrote down everything I ate, how long I slept, how my skin reacted/looked like and anything else that could have an influence on my body. That's when I realised where the triggers for my attacks were coming from: certain foods I was eating, what I was putting on my skin and how my emotions were.  
From that point on, I put 3 things in place that helped me. And that's how I got my atopic eczema under control.  
First, I switched to an anti-inflammatory diet (low sugar, gluten, dairy, red meat, processed foods, alcohol and charcuterie). I still eat everything, but I have cut down on these so-called "inflammatory" foods in favour of non-inflammatory foods such as vegetables, gluten-free cereals, good fats (omega from fish such as salmon, avocado, oil, oilseeds etc).  
The second thing that helped me was to make green clay cataplasm in case of crisis and to switch to 100% natural products (I use for example avocado or olive oil to nourish my body after the shower). 
The third thing is to pay attention to my lifestyle: I've realised that I need to sleep a lot, rest often if I feel tired, and drink 2L of water a day to keep my skin well hydrated. Finally, I'm doing a lot of work with a psychiatrist to work on the emotional aspect and my self-confidence.  
Finally, all these little things have had a considerable impact on my flare-ups management: I can now anticipate them, and I no longer wait for them to appear.  
I think I wish someone had told me earlier that the most important thing is to listen to your skin: atopic eczema is a message from the body to remind us to take care of ourselves and it is totally possible to live better with it.  
I know how lonely it can be to live with atopic eczema so if I can share with you the last thing that has helped me is to talk about it and to see that I am not alone in this struggle. This is why an app like Vik Atopic Dermatitis is so useful and valuable: it helps the patient manage their own disease and helps them understand their skin better. Whether it's thanks to the chatbot, which allows you to understand everything about your eczema, or thanks to the calendar, which allows you to better follow your atopic eczema.  
By the way, if you want to download the application, here is the link: https://app.adjust.com/9r014vw
Finally, I'd like to give you a figure that struck me: according to research presented at the 2018 European Academy of Dermatology and Venereology Congress by Dr. Jonathan Silverberg, a dermatologist at Northwestern University in Chicago, eczema affects 10% of adults and 4 to 8% of children globally, which is considerable. So don't hesitate to talk about it to your friends and family, because we tend to live with it in our corner, but no: once again, eczema must be part of us, so we must talk about it. In fact, I feel that the more I talk about it, the more I accept that it has an impact on my life, the more I control it.  
So, to everyone reading this: don't give up hope in yourself. 
I hope this article helps you. I send you lots of strength and love and feel free to come and write to me on Instagram. 
See you soon and take care of yourself,  
Saskia  
All the articles
ADVICE
There is no such thing as a small victory when you are a patient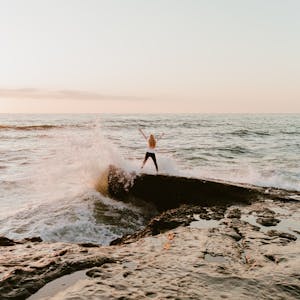 How to continue making plans despite the disease? This is the question that psycho-oncologist Giacomo Di Falco answers in this article!
ADVICE
Preserving your relationship when living with a disease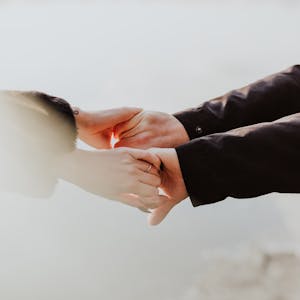 Living with a disease can be a strain on both partners in a relationship. Here are a few tips to avoid falling into traps that could harm the longevity of your relationship.
ADVICE
A year in the life of an atopic dermatitis patient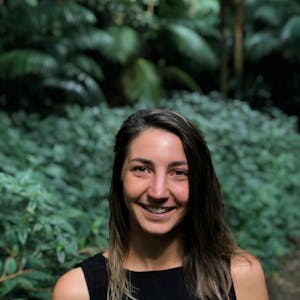 2022 was just another year with eczema. One more year where I see its impact on my daily life, my personality, and my life choices. Today I wanted to share my 2022 review of the disease, and more importantly what I'm keeping with me for 2023.  
ADVICE
How to better apprehend Blue Monday?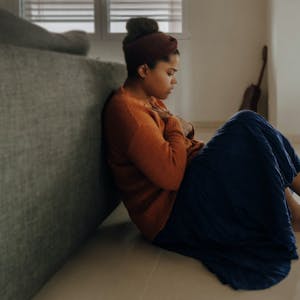 Blue Monday is knownto be the most depressing day of the year. Although this idea has no scientific basis, it is true that at this time of year we lack light, it is often cold, and moreover the month of January seems like a "full of Mondays" month. 
ADVICE
Conscious walking: recharge your energy while walking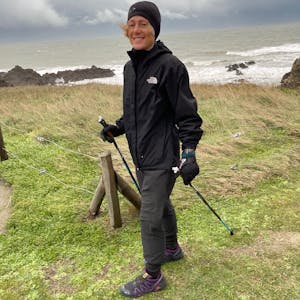 In this article, Eleonore, a chronically ill cancer patient, introduces you to the practice of conscious walking (also called Afghan walk) and its health benefits.
ADVICE
How does winter affect libido?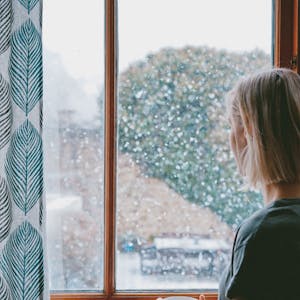 Loss of sexual desire, depression, fatigue, mood disorders and a reduced immune system are all signs that can manifest during winter, when there is less natural light. Read all the tips from sexologist Sebastien Landry to protect your libido during winter.