See all articles
My health made me more ecologically concerned
ADVICE
A few years ago, as contradictory as it may be, it was by flying to the other side of the world that I understood the ecological issues we were facing. 
Indeed, by spending more time in the forest or with my hands in the dirt, discovering the benefits of plants or biodiversity, I understood that Nature was a gift and that it kept us alive. If I wanted to continue living, it was necessary to preserve it. Travelling has been the trigger for my ecological awakening. 
The idea is this article is not to make you eco-anxious. Rather, I want to share with you my journey as a patient to find the balance between eco-consciousness and daily life with an illness. 
Accepting that my daily life as a patient is far from "zero waste".
Combining our daily lives as patients with our ecological choices is not always easy. 
I have eczema, and zero waste in my bathroom is unrealistic. Natural products don't always work well with sensitive skin. Every other time, my skin can't stand the new product and ends up in the back of the wardrobe or donated to my loved ones.   
This dissonance between my actions and my thoughts was becoming increasingly difficult to bear. So how could I gain coherence between my ecological awareness and my daily life with an illness?  
After some thoughts, I understood that beyond the journey, it was also health that forced me to take care of myself and the world around me.    
To take care of my health through a more reasoned consumption.
In 2017, in wanting to change my diet, I discovered hygienism: "the art of feeding and caring for oneself in harmony with the laws of nature." To put it simply, I applied the advice applied by a naturopath.  
I then discovered the impact of our consumption on our health and on the environment: food, cosmetics or household products, the textile industry or even animal farming.  
After a good shock, I started to take action on my own scale. 
I first struggled on the mental burden that the disease and the ecology are coupled with the lack of energy and the financial cost.  
By swapping household products for white vinegar, by limiting processed products in the kitchen and by choosing minimalism in the cupboards. I slowly found the balance between what I wanted to do and what I could do. 
I needed some time and perspective to adjust my actions.  
"Doing your part" is important, but ecology is political. It implies an overhaul of the economic and social model, a global transition.  
So yes, my heart still sinks when I see the nurse leave with the injection for my treatment, a wasted product that I don't know if it can be recycled. I still feel guilty when I take a bath: an eternal ally of my skin. I don't always have the strength to shop as locally as possible. At other times, I prioritise saving energy by choosing the car over the bike.  
Nevertheless, by taking care of my health through a more plant-based and better-quality diet or by choosing second-hand, less toxic products, I take care of my environment. 
There is a time for everything, a time for illness and a time for ecology. 
In times of crisis, I promote my health; in times of respite, I get involved in improving my actions. 
Improving my mental health to better cope with environmental change
As I got into the world of health, I also discovered the impact of our minds on our bodies. Let's skip the "it's in your head" guilt trip and get to the point. Stress is primarily physiological, and, in the long run, it pollutes our bodies. 
The more I become aware of societal issues, the more I experience strong emotions such as powerlessness, anger, or anxiety (hello eco-anxiety). This increases my hypersensitivity tenfold and has a considerable impact on my energy level or my desire to act. 
Using relaxation tools and having a psychological follow-up allows me to learn to go through the discomfort of the disease and the anxiety generated by the environmental changes.  
By learning to feel better about myself, I regain the courage and confidence to move forward in life and to get involved in the transition by making more responsible consumption choices. 
Faced with this anxiety-provoking reality, more and more people are also finding themselves in the definitions of eco-anxiety or "solastalgia". Solastalgia" is linked to a mourning for what has already been lost, whereas eco-anxiety is linked to what may happen. 
To get out of the paralysis linked to these emotions, Joanna Macy, an environmental activist, author, and specialist in ecopsychology, among other things, invites people to express their feelings and accept their emotions in order to get back on track. She has developed workshops around the method "Work that connects".
We each have a different path, but when illness knocks at the door, we often find it difficult to act according to our values.  
What about you, how do you live with illness and your ecological awareness? Do you have any resources to share with me?   
Sources :  
*Comme l'écrivent les auteurs d'une étude  « Faire sa part ? »,  partagée par le cabinet de conseil Carbone: "l'engagement individuel est indispensable, mais insuffisant".  
L'Écologie est politique / Auteur.e.s : Olivier Fressard, Catherine Larrère, Lucile Schmid 
All the articles
ADVICE
A year in the life of an atopic dermatitis patient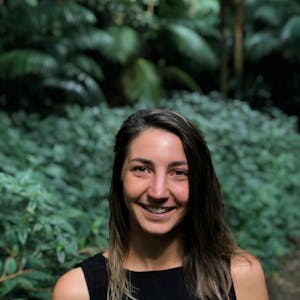 2022 was just another year with eczema. One more year where I see its impact on my daily life, my personality, and my life choices. Today I wanted to share my 2022 review of the disease, and more importantly what I'm keeping with me for 2023.  
ADVICE
How to better apprehend Blue Monday?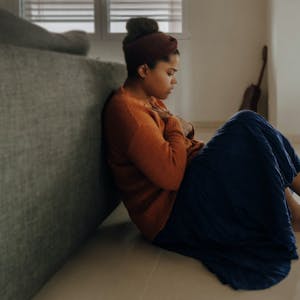 Blue Monday is knownto be the most depressing day of the year. Although this idea has no scientific basis, it is true that at this time of year we lack light, it is often cold, and moreover the month of January seems like a "full of Mondays" month. 
ADVICE
Conscious walking: recharge your energy while walking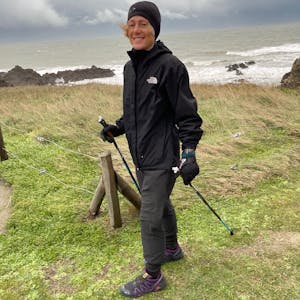 In this article, Eleonore, a chronically ill cancer patient, introduces you to the practice of conscious walking (also called Afghan walk) and its health benefits.
ADVICE
How does winter affect libido?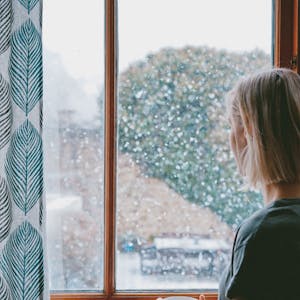 Loss of sexual desire, depression, fatigue, mood disorders and a reduced immune system are all signs that can manifest during winter, when there is less natural light. Read all the tips from sexologist Sebastien Landry to protect your libido during winter.
ADVICE
A day in a patient's life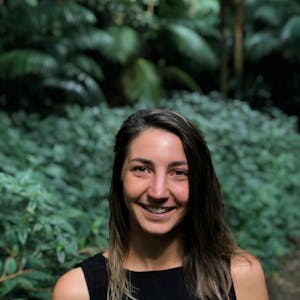 The daily life of a patient is not easy. We face challenges due to the impact of the disease and it is not always easy to manage. I am Camille and I live with atopic dermatitis: find out more about my daily life in this new article.
ADVICE
Men's health: how to (help) take care of it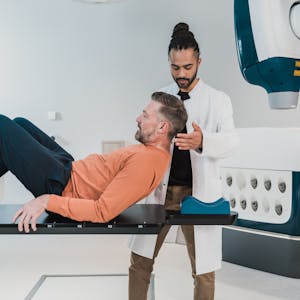 Las month was Movember, and I'd like to remind you that it's important take care of your health when you're a man. In this article, I give you all my advice on how to take care of your health or the health of the men in your life!